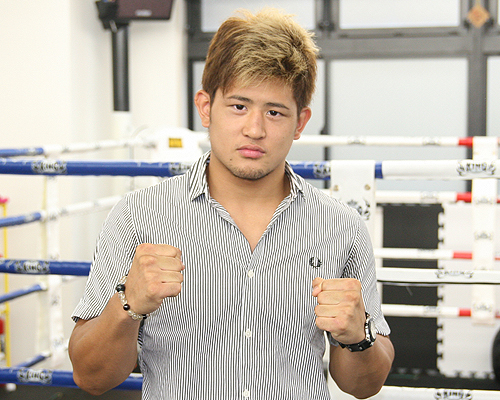 Krush has announced four more competitors for the round of 16 of their Under-22 Supernova tournament. Former K-1 Koshien star HIROYA has been announced as a competitor, joining Koya Urabe and Masaaki Noiri as pre-tournament favorites. HIROYA would have to be viewed as the third most likely to win, as Urabe is second only to Yuta Kubo in Japan and he managed to fight Kubo with only one leg and Noiri beat HIROYA in their only fight two years ago.
The other three fighters announced were
Hiroki Hoshikawa who won a 60kg NJKF Amateur tournament.
Kazuma and Yuta Otaki who I really don't know anything about.
The final 4 competitors will be announced later.
Shootboxing also made a big announcement, making Bellator fighter Jessica Penne the opponent for Shootboxing queen Rena on 9/10. Penne was 7-0 in MMA entering the Bellator Women's tournament, but lost to eventual winner Zoila Frausto (now Zoila Gurgel) in the quarterfinals by decision. She won her last fight over Amy Davis by submission in November. Penne is the second Bellator fighter to compete in Shootboxing along with half of the main event, Toby Imada who made it to the finals of last year's S-Cup. Much like Imada was, Penne will be a huge underdog as Rena demolished Zaza Sor Aree last month and is likely training hard as she has a fight with Erika Kamimura in November.{jcomments on}