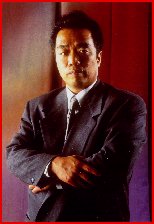 There is word making the rounds right now that K-1 founder Kazuyoshii Ishii will make an announcement from China tomorrow in regards to a long-standing project that he has been working on, FIKA. The International K-1 Federation as it has been known by in previous years has been something that Ishii has been cooking up for quite a while now, and according to his vision would serve as the World Cup of Kickboxing with 32 countries being involved.
Ishii has been stewing on this idea for at least ten years now and according to one of the more reliable sources on everything Kazuyoshii Ishii, Akira Hattori, is set to finally be announced. FIKA will be financed by a Chinese fund and will be a partnership with WAKO, the World Association of Kickboxing Organizations. FIKA is set to be based out of Hong Kong with each involved country holding qualifications for a "world cup."
It is not entirely clear how the K-1 brand fits into this or if there will be talk of FEG's involvement in this whole mess, but it appears that Kazuyoshi Ishii, the man who helped bring K-1 to a global stage and set the pace for two decades in the kickboxing world is looking to do it again.