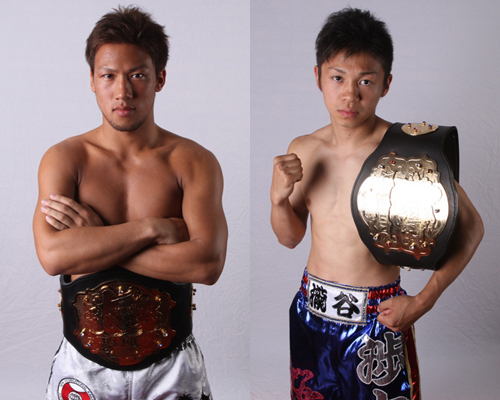 Though Krush has yet to put together any title fights after the conclusion of their four tournaments, they have kept their champions busy. Earlier today, Krush announced that their next event, Krush.13, will take place on November 12th and will feature two of their champions in super fights against European fighters.
First, 60kg champion Hirotaka Urabe will fight in his third super fight since winning the 60kg tournament, this time against Mike's Gym's Maik Redan. Redan is just 17 years old and trains with the likes of Artur Kyshenko, Badr Hari and Melvin Manhoef. Urabe has won back to back super fights in Krush against Chinese fighters and is currently on a 5-fight win streak.
Krush also announced that their 55kg champion, Shota Takiya, will take on UK Muay Thai fighter Damien Trainor. Trainor has won various UK and European Muay Thai titles throughout his career. Takiya is currently on a 6-fight win streak and since his tournament win, took a win over KO-ICHI by first round stoppage.
Krush also announced that they wanted to do a 3rd Japan vs Europe fight for the event, but haven't confirmed a fighter for either slot. {jcomments on}