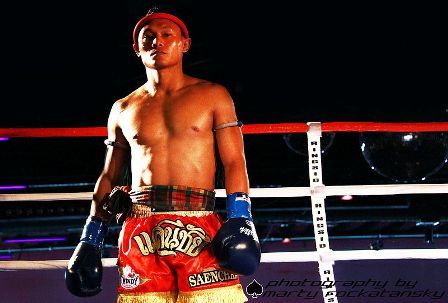 Today at Lumpinee Stadium in Bangkok, Thailand, Saenchai Sinbimuaythai took on Petboonchu F.A. Group for the fifth time. In the four prior meetings, Saenchai had three wins, while Petboonchu had one that came on June 4th of last year. The two were ranked in the top two at Lumpinee stadium, right below current champion Sagetdao Phetphayathai.
Saenchai took a unanimous decision over five rounds, with the scores being 49-47 across the board. Saenchai's effort was hailed as a "classic performance" by Rob Cox of muaythaifocus.com. The win moves Saenchai to 4-1 against Petboonchu. Saenchai's lone loss this year came to Sagetdao Phetphayathai and I'm sure he would like to get that back.
It's unknown what is next for Saenchai. He's still scheduled to fight for Yokkao Boxing in Italy in January. I'd expect to see him fight once or twice before then, whether it be abroad or in Thailand.