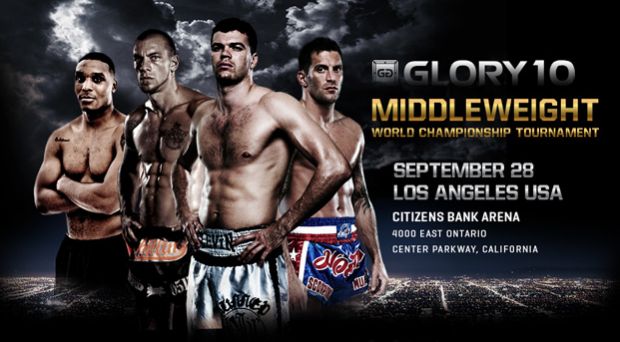 GLORY 10 takes place on September 28 in Los Angeles, USA and already features a four man 85kg tournament with Steve Wakeling, Artem Levin, Joe Schilling and Jason Wilnis. Three more fights have been added to the card.
Of the three fights added, two are in the 70kg division, and they both involve highly ranked fighters in the promotion. Murthel Groenhart will take on Davit Kiria, and Jordan Watson will fight Albert Kraus. These two 70kg fights join the already announced Robin van Roosmalen vs. Shemsi Beqiri fight on the card.
As well, a heavyweight fight between Brice Guidon and the brother of tournament participant Jason Wilnis, Jahfarr Wilnis, was added to the card. It joins the other previously scheduled heavyweight bout between Jerome Le Banner and Sergei Kharitonov.