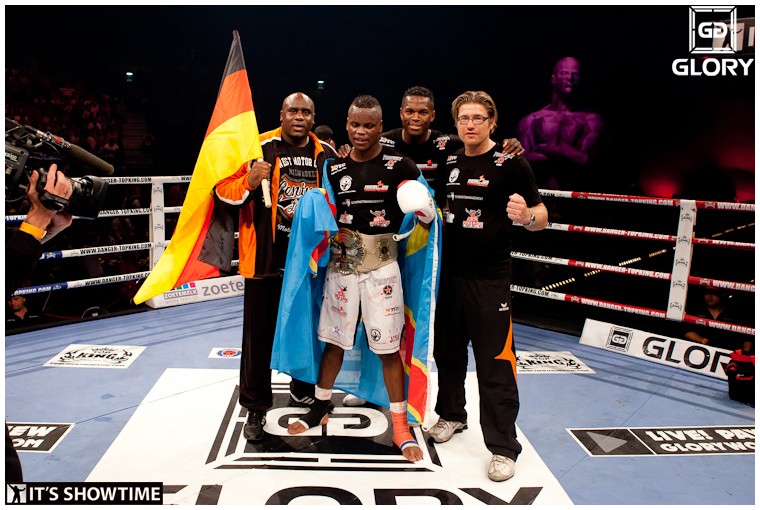 The fight card for GLORY 2 Brussels in Brussels, Belgiums on October 6 is starting to shape up and today a new fight was announced for the event.
It's Showtime 95MAX World Champion Danyo Ilunga will be making his GLORY debut against Ali Cenik, who's fought twice at GLORY before, drawing with Zabit Samedov back in 2011 and defeating Sergej Maslobojev in March. The fight takes place at 97kg.
Ilunga hasn't lost since 2010, defeating the likes of Filip Verlinden and Nenad Pagonis. He's been active this year, fighting a few times in his home of Germany. He'll be fighting there again in September in a one night, eight man tournament where he's the odds on favorite to win. He's trained by Remy Bonjasky , who is headlining this event so it works out well for both of them to be fighting on the same card with coinciding training camps.
Cenik used to be much lighter in weight but made a sudden the jump to heavyweight a few years ago where he's beaten Alexey Ignashov. He's around the same weight as Ilunga so they'll be fairly even size-wise, with Ilunga having a height advantage.