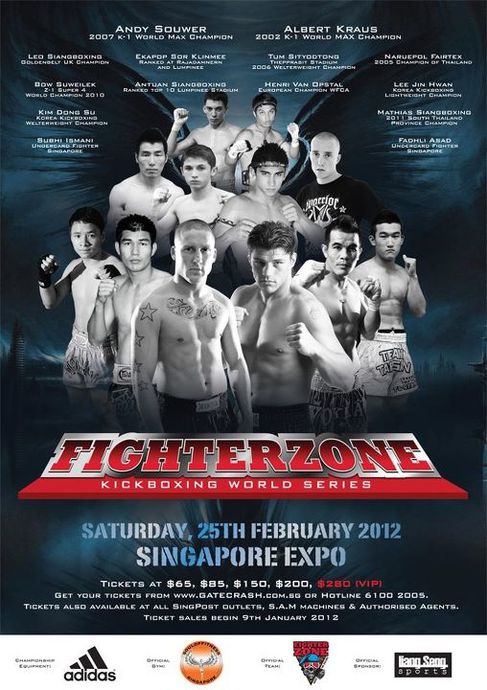 Fighterzone Kickboxing World Series MAX was supposed to happen today in Singapore. It kind of did, but that doesn't tell the whole story.
Naruepol Fairtex, Antuan Siangboxing, Leo Siangboxing and Mathias Siangboxing all did not fight. According to Siangboxing, they were contracted to be paid at the weigh-ins and the promoter refused. They said the promoter also refused to pay on the day of the fight and thus, the fighters stayed at their hotel and did not go to the event.
This left Andy Souwer without an opponent, as he was supposed to fight Naruepol Fairtex. Souwer ended up fighting in an exhibition bout or "demo" bout and won. According to Andre Manaart, Souwer's trainer, they had doubted whether they were going to the event to fight, as it was very unclear what was happening and very disorganized.
There's even more disorganization, as apparently Dongsu Kim was waiting a very long time to get tickets from the promoter to fly to Singapore and only ended up going the day before the fight.
One fight did happen though. Albert Kraus vs. Ekapop Sor Klinmee took place and Kraus won by first round KO. Apparently it was a pretty vicious knockout, and it is suspected that Ekapop has a broken jaw.
All in all, a very shady, disorganized event. All accounts say there was a very poor turnout, with only about 100 to 200 people at the venue.