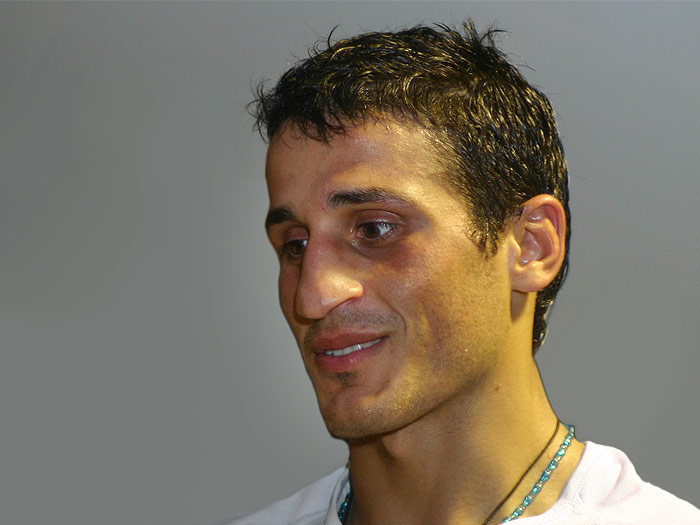 This fight is a rematch from 2009 in It's Showtime where Harut Grigorian took an extra round decision over Ngimbi. Since then Ngimbi went on to win the It's Showtime 70kg MAX title from Murat Direcki and has gotten a lot of international attention.

The first rounds saw Grigorian controlling the pace and changing levels with his strikes connecting with low kicks and shots to the body almost at will. Ngimbi working his flying knee from the inside, not off of the breaks and seeing about the same level of success, missing those shots. Grigorian starts opening up with his hands and is finding some success beginning to bully Ngimbi into the corners.

Grigorian opens up aggressive in the second round, actually going for a flying knee of his own. Grigorian once again bullying Ngimbi into the corners and opening up with his hands while Ngimbi looking to clinch to get separated. A big cut gets opened up on Ngimbi's eye from keeping his head down and taking a knee to the face and the fight is called off.
Harut Grigorian wins via stoppage.
Read more...