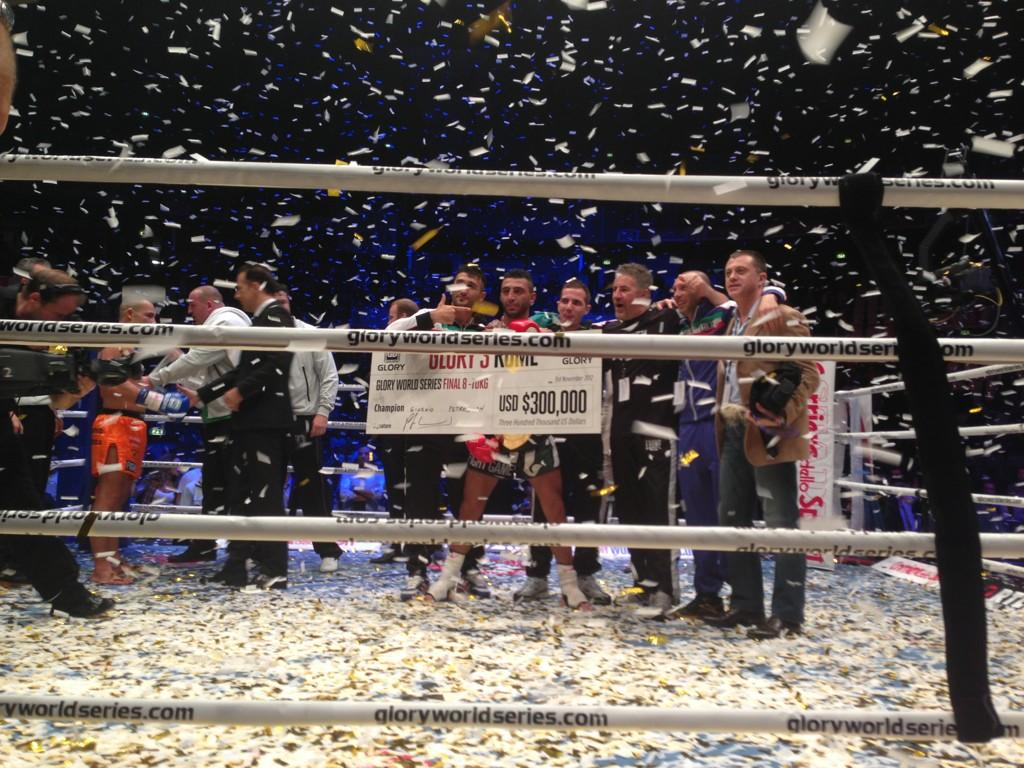 Today at GLORY 3 Rome - Final 8, Giorgio Petrosyan once again proved that he is the best kickboxer in the world.
He defeated Ky Hollenbeck, Davit Kiria and Robin van Roosmalen to claim the $300 000 grand prize and solidify himself as the GLORY lightweight champion. It's not just about the results on papers though. The way he defeats top opponents time and time again is unmatched by anyone else in kickboxing. He barely takes any damage and his opponents can rarely ever challenge him over the course of a fight.
His combination of precision, ring generalship, ring smarts and timing set him apart from the rest of the field. Robin van Roosmalen was the LiverKick #2 ranked fighter at this weight and Petrosyan was simply on another level. Only when Giorgio started coasting in the third round, already knowing that he had the fight in the bag did Robin get into the fight.
With only one loss in his entire career, and being undefeated in kickboxing, this begs the question. Can anyone defeat Giorgio Petrosyan in kickboxing? With the small odds of a rematch with Buakaw happening, along with Buakaw getting older and possibly towards the end or tail end of his career, it seems like we might never find out. The only other option I can think of at the moment is to bring in Aikpracha Meenayothin, a Thai that's in top form and possibly the next breakout name on the international circuit. Even then, we have no clue how he'll adapt to the limited kickboxing ruleset.
If Buakaw and Petrosyan never rematch, it seems possible that the only way Giorgio can lose is by age overcoming him or if he ever decides to fight Muay Thai again, which is doubtful. I know a lot of fans aren't a fan of Giorgio's style and think he's boring or are tired of his dominance, but you can't help but appreciate just how great of a fighter he is.
Read more...