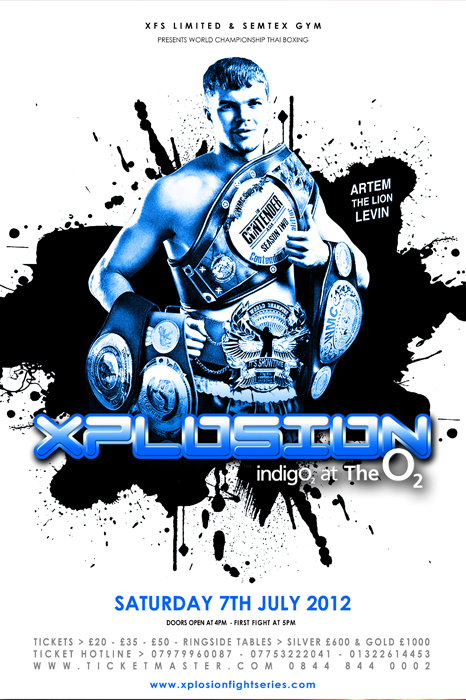 LiverKick's #1 ranked light heavyweight, Artem Levin has been pretty quiet this year, having to pull out of his fight on June 9 in Bangkok but on Saturday in England he'll be in action against a very formidable opponent.
Levin is facing Steven Wakeling at Xplosion Fight Series, an event organized by It's Showtime commentator and also a fighter, Kieran Keddle. The fight will be five rounds of three minutes and under full Muay Thai rules.
Wakeling hasn't fought a lot recently (apparently he's had trouble finding opponents to fight) but is a very good fighter and holds a win over John Wayne Parr. Most of his career has been at lower weights than this fight, which is at 79.3kg(175lbs).
Artem Levin is the current It's Showtime 77MAX World Champion, defeating L'houcine "Aussie" Ouzgni for the title at the end of 2010 and defending it against Murthel Groenhart last year. Levin did stay busy in April, by winning the IFMA European Muay Thai Championships at 81kg. His only professional fight and win of the year so far was against Cheick Sidibe back in March.
Read more...