Bellator MMA Dynamite and Bellator Kickboxing 2 See Bump In Numbers
On Friday evening Spike TV and Bellator presented Bellator MMA: Dynamite 2 as well as Bellator Kickboxing 2. Dynamite saw a number of kickboxing bouts, including Denise Kielholtz against Gloria Peritore and Kevin Ross against Justin Houghton. Bellator Kickboxing 2 started with a bang as Joe Schilling fought Hisaki Kato in a rematch and Raymond Daniels did what Raymond Daniels does best.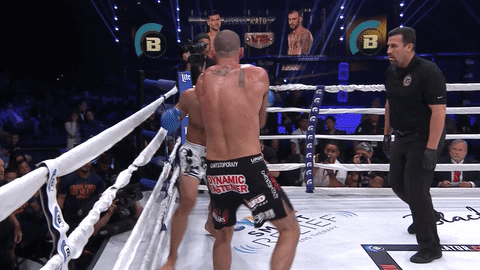 After slightly disappointing numbers for the debut Bellator Kickboxing event, Bellator Kickboxing 2 with a strong Bellator Dynamite lead-in pulled in solid numbers. While Bellator itself did 601,000 viewers, Bellator Kickboxing 2 did 418,000. The Kimbo Slice special aired earlier in the evening did 416,000.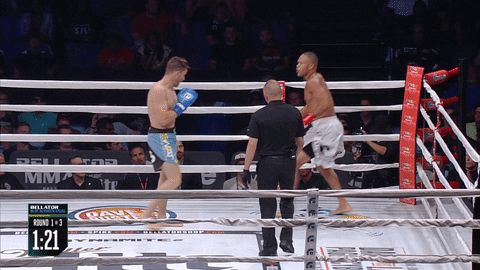 [source]
UPDATE: Spike TV have reached out with peak numbers and DVR figures. Rampage Jackson vs. Satoshi Ishii peaked at 1,140,000 viewers, with the show averaging 675,000 viewers. Joe Schilling vs. Hisaki Kato drew 624,000 viewers, the Kickboxing show pulling a 642,000 peak and average of 439,000.
Last modified on
Dave Walsh has been covering MMA and Kickboxing since 2007 before changing his focus solely to Kickboxing in 2009, launching what was the only English-language site dedicated to giving Kickboxing similar coverage to what MMA receives. He was the co-founder of HeadKickLegend and now LiverKick. He resides in Albuquerque, New Mexico where he works as a writer of all trades.
His second novel, Terminus Cycle, is available now via Kindle and Paperback.
Dave (a) LiverKick dot com | @dvewlsh
Website: www.dvewlsh.com
back to top