Jorina Baars Dethrones Cris Cyborg at Lion Fight 4 Featured
My god, this fight was just insanity. Cris Cyborg came into this fight as the favorite due to her MMA career, but Kickboxing fans knows who Jorina Baars is and knew that she'd cause some serious problems for Cyborg. Referee Tony Weeks had a hard time following the action and missed at least two knockdowns that should have been scored for Baars, one in round one, another in round four.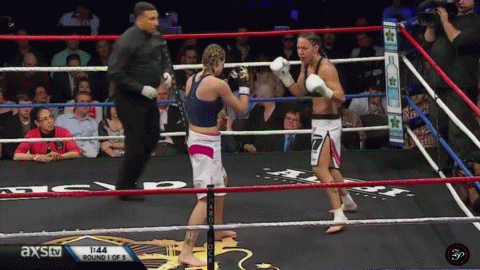 That being said, Baars dropped Cyborg in round one with a huge head kick after a push kick should have been considered a down. Jorina Baars put on the fight of her life, though. The spinning back kick that put Cyborg down in round five secured the fight for Baars in a fight that we were all fearing hearing the scorecards. Incredible fight and, c'mon, let's be honest here, this just makes Cris Cyborg vs. Ronda Rousey hype seem like a distant memory now.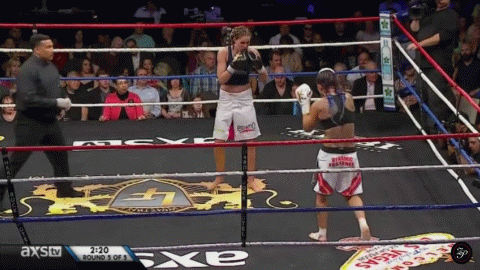 GIFs are from ZProphet.
Dave Walsh has been covering MMA and Kickboxing since 2007 before changing his focus solely to Kickboxing in 2009, launching what was the only English-language site dedicated to giving Kickboxing similar coverage to what MMA receives. He was the co-founder of HeadKickLegend and now LiverKick. He resides in Albuquerque, New Mexico where he works as a writer of all trades.
His second novel, Terminus Cycle, is available now via Kindle and Paperback.
Dave (a) LiverKick dot com | @dvewlsh
Website: www.dvewlsh.com
back to top